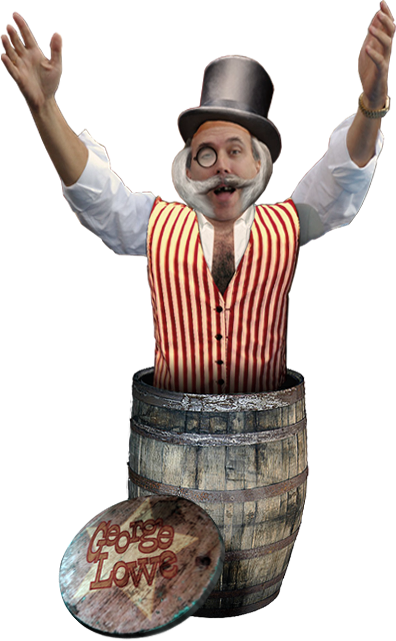 Tingey the Psychic Squirrel welcomes you to Lowe Country.

Do enjoy our creamy-delicious voiceover demo's and scary fans be sure to visit our impulse purchase centre for values beyond your wildest dreams!

Look for George in the Apple App Store and Android Market! "George Lowe Bites" is now available for Android and iOS devices!